Location: Company News
[CPhI China 2017] Yacoo returned successfully!
CPhI China 2017 is ended, and Suzhou Yacoo returned successfully! For this exhibition, Suzhou Yacoo become a major highlight in the industry based on strong scientific and technological strength and high-quality products after careful preparation, a large number of Chinese and foreign customers were attracted and stopped to watch, consultation and negotiations, and has gained the praise from the customers.
The audiences came to Yacoo's booth was in an endless stream, we talk with each other, stand or sit, the activities are also very popular.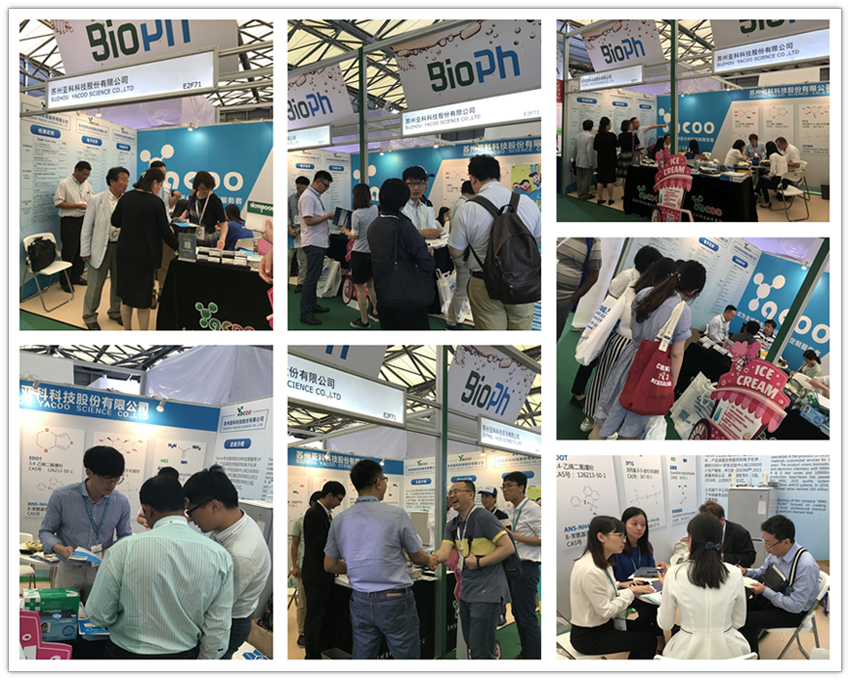 Since founded in 2003, Yacoo continued to carry out technological improvements and innovations to promote the technological progress of medical materials. This exhibition, Yacoo hopes to broaden horizons, open ideas, learn advanced, exchange and cooperation, and communicate and negotiate with customers, to further understand the characteristics of products from peer advanced enterprise to improve our product structure, play our advantages.
This is an industry feast, it is also a harvest trip, but we know that we still have a long way to go, we will continue to work hard to provide customers with more cost-effective products and higher quality services, so that more people know our brand—Yacoo.
The end of the exhibition does not mean the end, on the contrary, this is a new beginning, we will set sail again, continue to work together with old friends, open the road with new friends, we will go hand in hand to create a win-win total wonderful!