Location: Company News
Congratulations to Suzhou Yacoo Science listed as "Gazelle Enterprise"!
On the afternoon of June 28th, Suzhou Industrial Park held the 2018 annual Unicorn and Gazelle Enterprise cultivation engineering promotion meeting, and announced the list of 2018 annual Unicorn and Gazelle Enterprise. Suzhou Yacoo Science Co., Ltd. was officially awarded the title of "Gazelle Enterprise".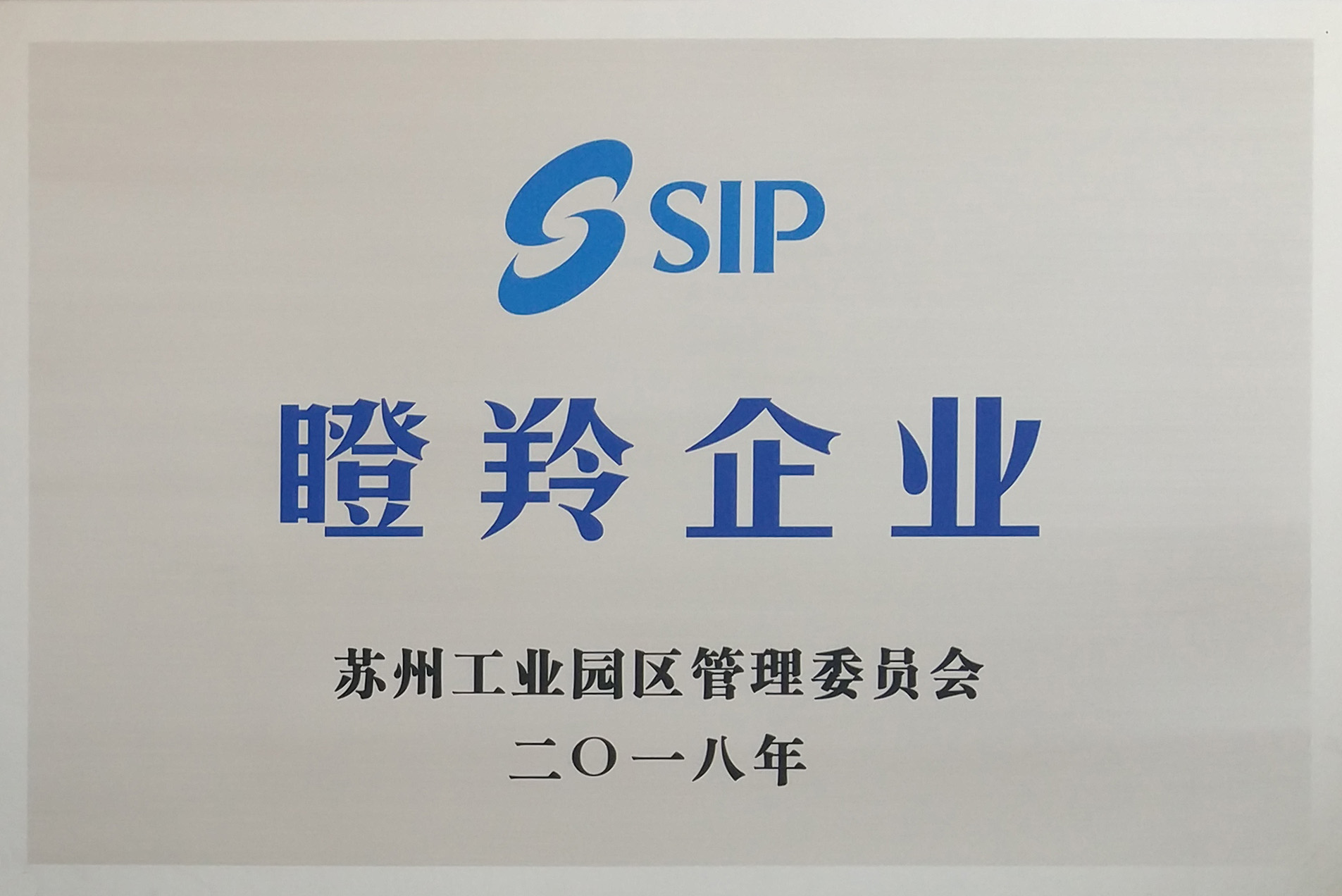 To build world-class high-tech parks with high quality, gather resources, increase efficiency, build a hierarchically classified enterprise support system, and strive to cultivate a number of innovative high-tech enterprises with strong innovation ability, rapid development, and large market potential, Suzhou Industrial Park officially issue a policy of accelerating the cultivation of Unicorn Enterprises and Gazelle Enterprises. According to the problems that need to be solved in the course of enterprise development, many supportive measures for existing policy breakthroughs are realized, and the rapid development of innovative enterprises is promoted, which further promote the development transformation, upgrading, innovation and development of the Park.
In the new historical period when socialism with Chinese characteristics has entered a new stage of development, development is still the absolute principle, and innovation is the primary driving force for development. "Innovation" includes technological innovation, theoretical innovation, institutional innovation, institutional innovation, talent innovation and others. Among them, technological innovation is the core. Suzhou Yacoo is a national high-tech enterprise. Since its establishment in 2003, the core point of development has been "innovation", including innovation of the project and innovation of the process. In recent years, Yacoo has continuously absorbed and introduced outstanding innovative and R&D talents, committed to technological breakthroughs and innovation, and business development. In the first half of 2018, with its active innovation in scientific research, Yacoo successfully entered the list of "national Small- and Medium-Sized Scientific and Technological Enterprises".
The selection of "Gazelle Enterprise" is a fully affirmation for the technological innovation capability and development potential of Suzhou Yacoo Science Co., Ltd. Suzhou Yacoo will further increase investment in R&D, improve the innovation system, enhance the ability of independent innovation, improve the company's core competitiveness, strive to seize new opportunities for development in the new era, promote the rapid development of the company, and promote the high-quality development of the region.