Location: Company News
2019 CPHI worldwide Yacoo returns with honors
The 2019 CPhI Worldwide held in Frankfurt, Germany was closed on November 7th. As a professional exhibition, it has been successfully held for 28 sessions and has been known in the world pharmaceutical raw materials industry. Widely recognized as the annual gathering of pharmaceutical raw materials industry around the world.
As the most prestigious and high-profile global event in the pharmaceutical industry, CPhI Worldwide brings together the world's top pharmaceutical companies, as well as many upstream and downstream pharmaceutical companies and high-level people in the pharmaceutical industry all over the world. Yacoo science made full use of this opportunity to show high-quality biological buffers, in vitro diagnostic reagents and pharmaceutical intermediate products during the exhibition, and to conduct in-depth communication with visiting guests all over the world.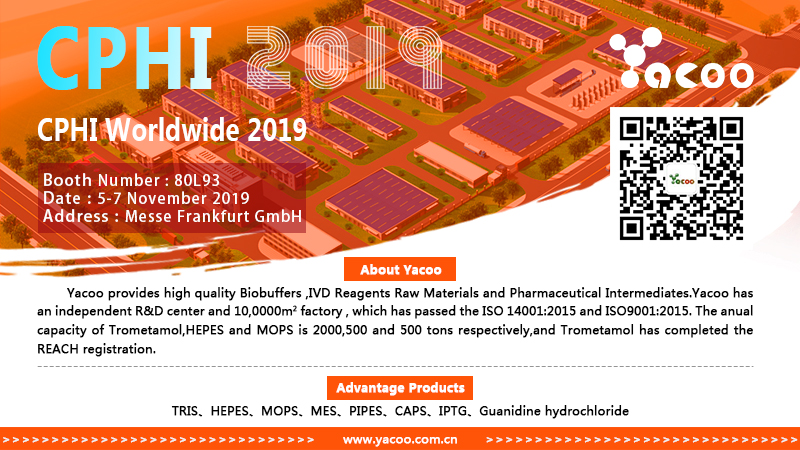 This exhibition highlights the high-quality bio-buffer products, in which the star product Tris has an annual production capacity of 2,000 tons, and the HEPES and MOPS annual production capacity is 500 tons respectively. During the exhibition, we met new and old customers, enhanced friendship, and actively explored further cooperation ways to achieve mutual benefit and win-win results. Through this exhibition, customers have a deeper impression of our company and products, and further expand the popularity and influence of Yacoo science in the industry.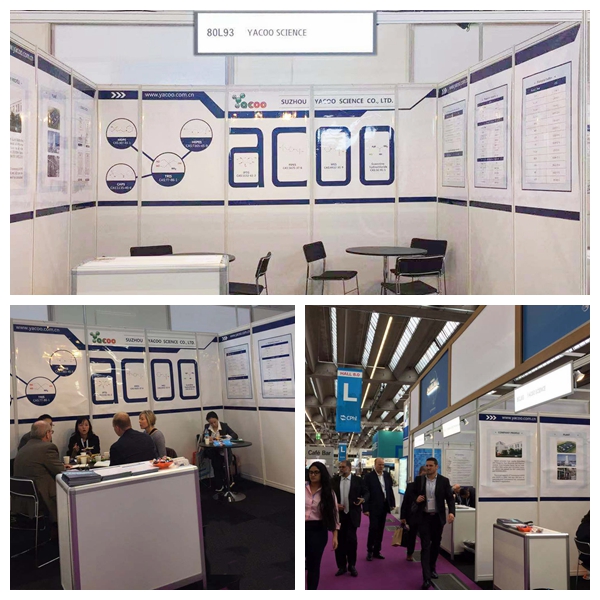 The three-day exhibition has ended. Thanks to every customer and friends who are visiting the booth of Yacoo, I look forward to meeting again next time.
Related Links: Tris
Edited by Suzhou Yacoo Science Co., Ltd.